Members Photos November 2019
Published: 01 Nov 2019 | Views: 185
Welcome to the November Gallery. More fabulous photos for us all to share - 36 this month!
Nasturtiums Brighten Up A Gloomy Day!
Helen Fairfax shares this photo of her nasturtiums on a wet gloomy October morning.
Rainbow In Mumbles
I was staying in Mumbles last month and took this photo from window of cottage.
Rainbow Over Elan Valley
Susan Sly was in the Elan Valley and she captured this gorgeous rainbow in the background of a peaceful scene.
Peaceful Rhossili
We enjoyed a week in The Mumbles. This was taken on a walk one day in Rhossili.
Morning Glory
A beautiful flower taken by Margaret James
Purple Asters
Margaret James grows some super flowers. These purple asters look super.
White Japanese Anemones
Lovely anemones in Margaret James garden.
Cyclamens
Super pot of cyclamens from Margare James garden.
Mauve Verbena
Margaret James shares her mauve verbenas with us.
Packhorse Bridge
Helena Fairfax took this photo from the Packhorse Bridge in Hebden Bridge, West Yorks.
Gatekeeper Butterfly
Lyn Wild captured this butterfly whilst out walking on Romney Marsh.
Romney Marsh Thistle
Lyn Wild took this photo whilst out walking on Romney Marsh.
Another Thistle!
Lyn Wild photographed this thistle on Romney Marsh.
Peaceful Scene
Lyn Wild photographed this autumnal scene on Romney Marsh.
Vulcan
Lyn Wild photographed this fabulous Vulcan aircraft at Newark Museum.
Rhossili Bay
Derek and I walked along Rhossili beach in the Gower. Fabulous scenery!
All Clean Again!
I rolled in something that may have been unpleasant so an Aloe Vera shower was in order after the walk. (Says Mr Larkin.)
Bodnant Gardens National Trust Conwy
Juliet Greenwood took this super photo of her dog Phoebe at Bodnant Gardens.
Lancaster Castle
Many thanks Patricia Humm for taking this photo of this majestic castle!
Arnside Viaduct
Patricia Humm took this photo of the stunning Arnside Viaduct about 20 miles from Morecambe
Lions Head Rock
Patricia Humm took this photo of Lions Head Rock at Heysham. Have you ever seen it?
Muddy Riverbank!
Mr Larkin came with me for a walk along the river bank in Hereford.
Cucumber Anyone?!
Alf Holley loves fruit and veg snacks and this cucumber was grown by one of his friends owners. Thanks for sharing Sheila.
Harden Moor
Helena Fairfax was walking on Harden Moor in Yorkshire on October 22nd and took this super photo of the bracken.
A Highland Cow!
Steve Howells took this super photo of a highland cow with wonky horns near strathy point,Sutherland.
Duncansby Stacks Near John o Groats.
Steve Howells took this very mystical ,moody looking Duncansby stacks near John o Groats. Fabulous photo.
Cley Windmill
Heather Copping visited Cley Windmill, on the North Norfolk Coast and took this lovely photo.
Sunshine And Rainbows
Heather Copping photographed sunshine and rainbows at Blackeney on the North Norfolk Coast. That's two rainbows we have this month!
Pretty Window Sill!
Yvonne Proberts shares her lovely kitchen window sill photo with all the super flowers.
Dads Army Van
Heather Copping took this super photo of Dads Army Van at The Burrell Steam Museum at Thetford.
Flooding In Hereford
Sally and Geoff Jones went for a walk to see the floods in Hereford on October 26th.
Fishing Nets In West Bay, Dorset
Elaine Fryatt spent a few days in Devon and Dorset last month and took this photo of the fishing nets.
West Bay, Dorset
Elaine Fryatt took this photo of a fishing boat in West Bay and the view.
Glorious Kingfisher
Kate Long always takes fabulous photos and this kingfisher is magnificent.
Brilliant Sky!
Lesley Eaton took this super photo of the sky in North Wales early evening on October 28th.
Meeting Ralph McTell 2019
Derek Coles took this photo of Ralph Mctell and me after the show in Bromsgrove.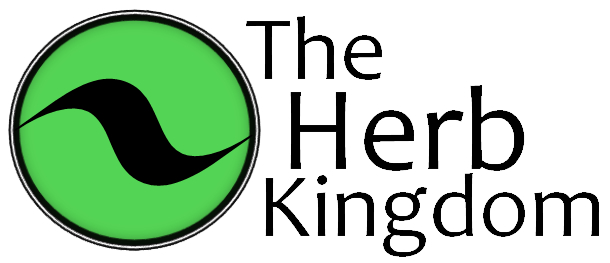 Not all CBD oils are the same.
We offer a full spectrum, genuine 'golden' CBD oil which has the unwanted plant matter and chlorophyll removed, leaving a better tasting and more effective extract, packed full of active cannabinoids.
We ensure our products have a high CBD content, giving better value for money. Our oil is as close to natural as we can get it and is vegan friendly.
We don't make medical claims but if you're yet to discover CBD then do some research and find out why so many people around the world are turning to it for their wellbeing.
Buy from https://theherbkingdom.com/ref/7/

Available in great tasting Elderberry or Honey and Lemon flavours.
Directions for use:
Shake before use. Spray into mouth. Use as often as required... Suitable for vegetarian use.
Ingredients:
Water, Glycerine, Aloe Vera, Flavour of choice (Elderberry Juice or Honey* Lemon juice)
Rose Cider Vinegar* and natural flavours* (extracts of liquorice, ginger, sage, thyme, rosehip, elderflower)
*organic ingredients used.
Made in the UK.
Give your voice clarity
Available to buy from Amazon in flavours Elderberry and Honey and Lemon